Welcome to our adoption website. This is so friends and family can keep up with us during our amazing journey to adopt a baby from China. We traveled to China in February 2006 to bring our daughter Emma home. Our travel journals are archived in the drop-down box under the web buttons. This website continues so Emma's family and friends can continue checking out her progress and daily adventures.
---
December: This month was filled with new experiences. Emma was finally ready to test for her next belt in Taekwondo (TKD). She did great and even got a red stripe on her belt, which means she did more than was expected at her testing. She was so proud!
Our neighbors have a tree that looses lots of leaves in the fall. Not very common around these parts, so one day we helped them rake thier leaves, which includes an obligation to jump in the leaves afterwards.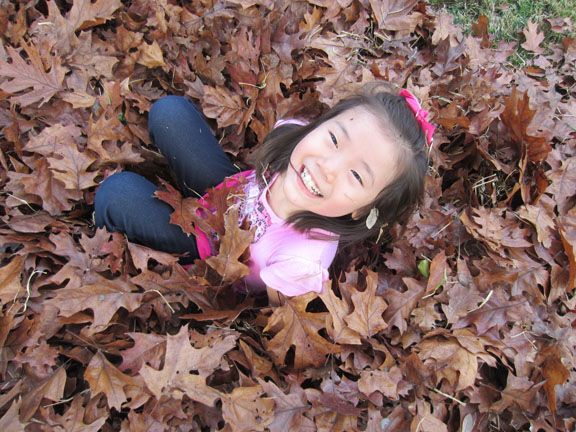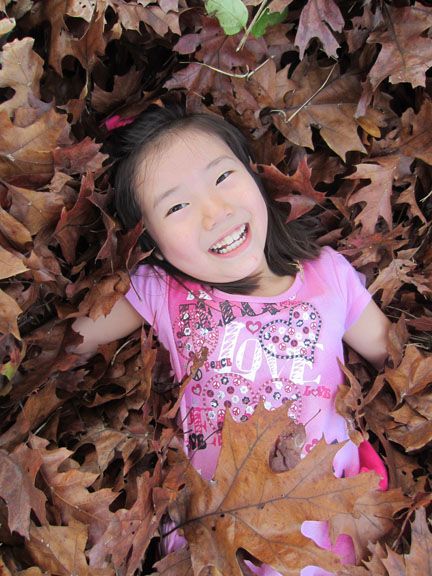 Our annual gingerbread house day at school. Mawmaw joined us this year.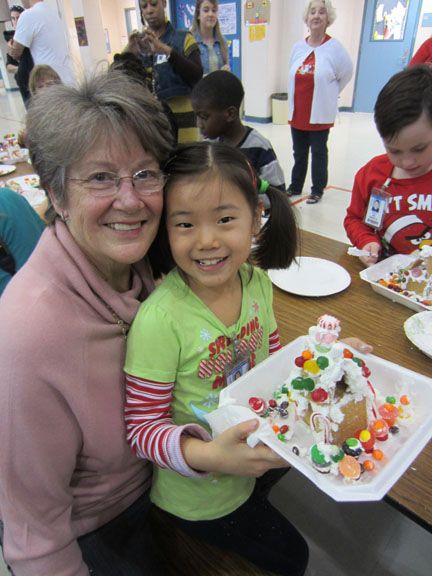 And our annual gingerbread decorating at home. A train this year.
A magic show with the grandparents. Emma got to meet some of the cast afterwards.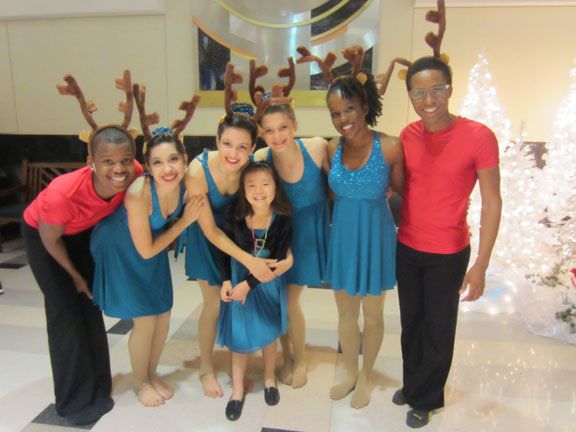 Lots of Christmas fun: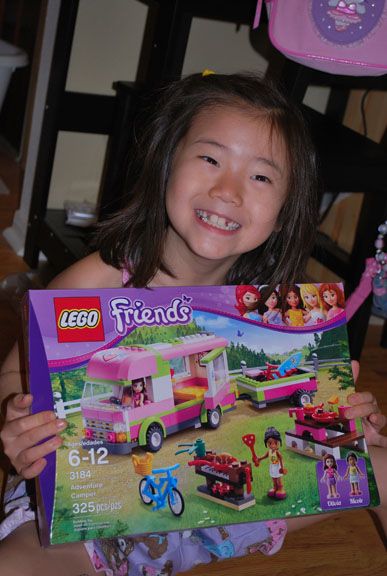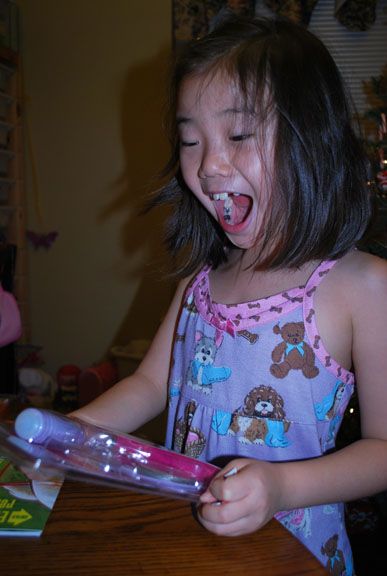 Santa must have been helping the tooth fairy. She pulled out a loose tooth on Christmas Eve and found the tooth money in her stocking!
After Christmas we took an overnight trip to visit with family. All Emma wanted to do was hold one of her "baby" cousins. We kept telling her that her youngest cousins were two year old little boys and probably didn't want to be held. She lucked out and her little cousin, four year old Ginger, let Emma hold her for a minute. Sweet.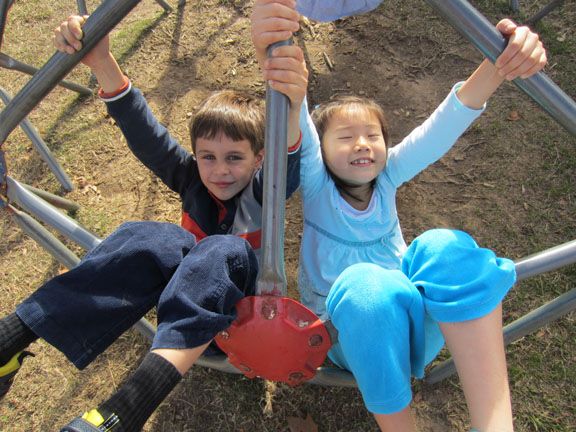 Five kids opening presents all at once took about three minutes! Paper flying everywhere.
Tournament: November brought us Emma's first tournament. We got in the car for a long weekend and headed to Dallas. Emma did wonderfully in her very first TKD tournament. We were nervous for her since there were so many people there. But she did great and took bronze in forms!